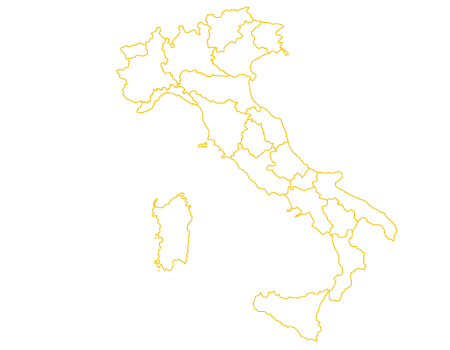 Table
Technical table on Urban Creativity
A memorandum of understanding between the Italian Minister of Youth and INWARD envisioned the innovative establishment of the Technical Table on Urban Creativity, activated at the CNEL, the Italian National Council for Economy and Jobs.
The Presidents of the UCAs who adhered to the Do The Writing! national campaign, publicly stating their interest for this project, gained the right to sit at the Table. The aforementioned UCAs were then officially enrolled in the Italian UCAs register, a fact by virtue of which they have been called to build up and shape their proposals to valorize the phenomenon of urban creativity.
The Table, whose works lasted for a year, intended first and foremost to facilitate dialogue and cooperation between the UCAs and the institutions, intensifying the cooperation between all the subjects involved; its activities involved also presenting a constantly up-to-date picture of the involved Italian UCAs and their relationships with local policymakers and entities; its action was mostly focused on the possible common actions on a nationwide scale, with an explicit distancing from urban vandalism; it involved all the social policymakers interested by the phenomenon on the wider possible scale, also favoring the international awareness of the more deserving urban creativity projects and of the creative spirit animating them; it activated connection and cooperation strategies with different targets and audiences than usual as well, in order to effectively multiply working opportunities, interesting brand new subjects to youth resources.
The final outcome of the Technical Table was the creation of a national model for the valorization of urban creativity, presented at the Italian Presidency of the Council of Ministers on July 21, 2011, 40 years after the first article on this phenomenon appeared in the New York Times, thus proposing new reflections on the matter. In the end, this model activates research and development lines within the public, private, no profit and international sectors, in the specific milieus of territorial policymakers, Universities and schools, art networks, social entities, companies and foundations, as well as on the European and worldwide scenarios.