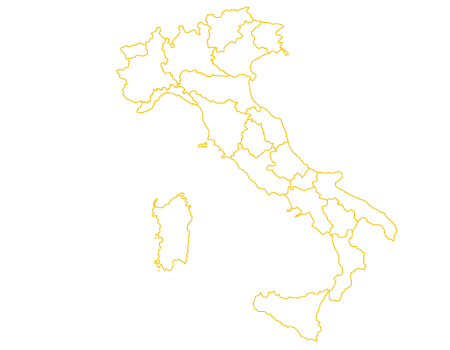 Véneto
Infart

Año de Fundación: 2008
Responsable: Diego Marchiorello
www.infartcollective.com

Infart manages unconventional exhibitions in order to promote contemporary art, especially art linked to urban culture. The Infat project was born in 2007 and its two first editions hosted some of the best Italian emerging street artists. These editions were managed and implemented in a purely underground style, using a private house in Cittadella, made available for a whole weekend. This house was emptied and transformed in a full-fledged work of art, so that fans and connoisseurs, mainly involved by word of mouth and on the web, could enjoy the works, realized on the walls themselves.

The first edition hosted, almost as a game, 600 people, and the second 1500.
Infart then raises the ante, involving, in its 2008 edition, the most affirmed street artists, both nation-and Europewide: thus Say Yes! To Infart is born, a nationwide event counting on 2 public location and a third in the form of a month exhibition in the Cittadella Civic Museum. The result is that the Third Infart is the watershed of 2008 for such event, raising Bassano del Grappa with Rome and Milan for audience and outcomes.

The Infart collective operates in the whole of Italy to raise awareness on the fact that street artists may no longer act unlawfully and Writing is a full-fledged art form, being both highly innovative and valuable.

Ologram

Año de Fundación: 2008
Responsable: Alberto Capozzi
www.ologram.org

Ologram is a cultural association born in Padua in Febraury 2008, out of the wish by a heterogeneous group of artists, writers and professionals in the fields of communication, art and education, all boasting previous experiences in realizing projects, both locally and nationwide.
The association's main goal is to spread the good practices to achieve welfare and well-being through several art forms, in order to discover ourselves as main engines of our life.

Our initiatives aim at bringing everyone's potential for art, the infinite potential connected with the relationship between man and environment, thus posing the bases for a society where artistic expression is valued as a re source.

Being particularly sensitive to the reality of Writing, the Associazione Ologram, itself involving some of the best Urban Culture experts, both on the national and international milieu, strongly dedicated its activities to promoting, realizing and implementing urban-culture related events and initiatives.

The alternative to the criminalisation of writers is to showing urban culture as a form of art, able to recognize and maximize its features, such as open- air art, to be enjoyed by the collectivity as a whole.

Associazione JEOS

Año de Fundación: 2012
Responsable: Antonio Ceccagno
www.fondazionejeos.it

La Asociación tiene el objetivo de mantener vivo el pensamiento, las obras y las intenciones artísticas de Giacomo Ceccagno, cuyo seudónimo es JEOS, a través de promociones de eventos culturales y aportes de tipo económico dirigidos a artistas, grupos artísticos, institutos de promoción artística che operan en el área de los grafiteros y del arte callejero y que necesitan de apoyo para sus objetivos de crecimiento y formación. En particolar, la Asociación Jeos se propone desarrollar la actividad de investigación, promoción de iniciativas y estudios que examinen los temas del arte contemporáneo, la elaboración y realización de proyectos editoriales inherentes a las disciplinas indicadas, finanziando proyectos culturales y formación de jóvenes artistas que quieran especializarse en este ámbito, también con becas para estudiantes merecedores.

Kantiere Misto

Año de Fundación: 2008
Responsable: Alessandro Alemanno
www.kantieremisto.org

La Asociación cultural Kantiere Misto se propone ser un punto de referencia en el circuito creativo de Sinistra Piave, mediante la organización de una serie de eventos de inspiración cultural y la realización de una vasta red que incluya en su interior una amplia gama de formas expresivas. A partir del contexto urbano, la Asociación pone la creatividad juvenil y no sólo, en el centro de sus actividades, utilizando el arte como instrumento educativo para comunicar y promover su posición con respecto a temas sociales, ambientales, culturales.

La Asociación es apolítica, independiente y aconfesional y sostiene los principios de participación ínsitos en el concepto de ciudadanía activa y non violencia.