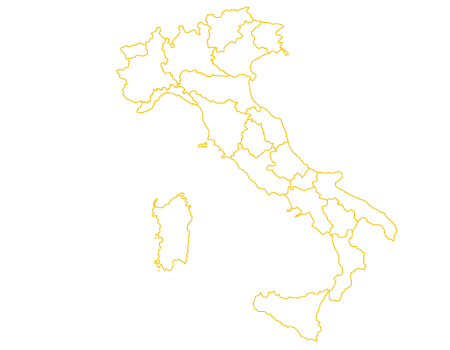 Lazio
Walls

Constitution Year: 2008
Person in charge: Simone Pallotta
www.onthewalls.it

Walls is public decoration, urban culture, writing and legal walls in Rome.
Walls takes the best of wall-based artistic expression, cooperating with these realities, producing permanent works.
Walls operaes with all the institutions concerned in order to have legal spaces for everyone. Our Association was born in 2008.
Our wok, tied in principle to a project to manage writing-dedicated public areas, is now widening towards a full-fledged work on urban artistic expressions seeing citizens as their center.
Walls cooperates with every kind of urban artist, transcending art boundaries, when possible, by means of permanent interventions.
We perceive very clearly the link between urban art expressions and their necessity to use the city, with a spot light on those able to use it in producing works of art. Therefore, we have our hand in creating polizie i which artists can lead to the rediscovery of cities, creating works based on their public destination.
A fil rouge linking legal walls to public art interventions, realized by both local artists and international muralists. Such a path brings towards urban requalification and useful and effective dissemination of art. Therefore, we interact with both the street and the city to make them a qualified terrain of expression.

Laszlo Biro

Constitution Year: 2010
Person in charge: Jacopo Lo Faro
www.laszlobiro.it

Laszlo Biro is a collective born in Rome in 2010 with the intent to promote the street and urban art.
The intention is to reach a diverse audience and raise the public bodies about the meaning and the role of public art, creating a space that is a megaphone for this art scene.
Laszlo Biro offers artists a place to display their work and promote workshops and activities; through an innovative exhibition concept, the artists can work directly on the walls of the gallery for temporary installations of large size.
The laboratory of screen printing, embroidery and weaving also works with the artists on handicraft techniques, producing art objects contaminated by themes and techniques of street art. Laszlo Biro are: Marco Baleani, Virginia Del Mastro, Jacopo Lo Faro, Yuri Romagnoli.

Forgotten Project

Constitution Year: 2015
President: Alessandra Arpino
www.forgottenproject.it

The Forgotten project was born in 2015 to enhance Rome's contemporary architectural heritage using urban art.
Through site-specific creative actions and the engagement of the local community, the project aims at valorizing the potential of some building types that are currently forgotten by the inhabitants, no longer recognized for their social, cultural and urban importance.

The artworks created by Forgotten are the result of a collaboration with local municipalities and associations, but also with international artists and organizations, in order to create an opportunity for multicultural exchange and mutual growth. Forgotten tries to experiments new ways of including urban art into the heart of our cities, enlarging the scale of action from the neighbourhood to the entire city, and breaking the outdated equation "street art = suburban regeneration".
Forgotten is not a festival, the artists are chosen based on their tecnique and their home Country, to create a dialogue about the state of urban creativity in Italy and abroad: http://www.forgottenproject.it/en/

a.DNA Collective

Constitution Year: 2010
President: Mirko Pierri
https://www.facebook.com/a.DNAproject/

a.DNA Collective was born in Rome in 2010 as an independent collective for the promotion of art and culture on the move. a.DNA collective since 2010: promotes independent artists (local and international); supports emerging artists; curates exhibition, editorial and audiovisual projects; develops social projects; structures and organizes the promotion, logistics and communication for cultural events and projects; organizes site specific artistic interventions, participatory, performative and didactic interventions from conception and contextualization, to practical development and related communication; studies urban art and contemporary subcultures; produces urban public art projects.