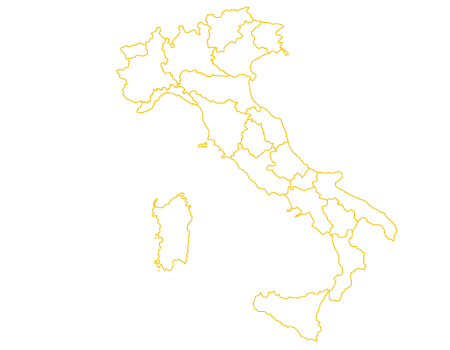 Piedmont
October 31, 2009
DTW Piemonte, Istituto Scolastico Aldo Moro, Nichelino (TO)
"Do the Writing! L'Associazionismo per la Creatività Urbana in Piemonte", was an event implemented and managed by three Piedmont-based UCAs (Il Cerchio e le Gocce, Monkeys Evolution and Style Orange) held on October 31, 2009, at the Istituto Scolastico Aldo Moro, in Nichelino, Turin, within the wider (and first) edition of the URCA! (Urban Requalification Contemporary Attitude) festival.
"Our primary resource and aim is to restore degraded urban areas" says Riccardo Lanfranco, president of UCA Il Cerchio e le Gocce, "this allows u sto both express the artistic potential of connaturally urban landscapes, such as graffiti, and to give a measure of beauty to those urban tissues we live everyday, since we were born and who are less and less endowed with sincere stimuli. In order to move a step ahead, only a common front missed, something able to create an agreement between similar realities in our territory, to be exported in Europe, entailing an agreement between graffiti and institutions.
Setting up an apt network in joining forces will bring closer our aim of improve our cities by means of a common path".

"Promoting the culture of writing and those positive values it espresse has been our first and foremost aim during these years of activity", says Andrea Pagano, the President of Monkeys Evolution. "The friendship that is triggered by our classes and events pusher us onwards, also in cultivating urban renewal projects by realizing art works on decaying surfaces. Improving cooperation with other realities, policymakers and institutions is a great challenge in growing with new objectives and opportunities".

"The Style Orange cultural association promotes innumerabe events and ideas based on writing culture in order to create a group for study, research and confrontation between artists", affirms its president, Mirko Vacca. "We are therefore very eager to join the "Do the Writing!" initiative, as our association", continues President Giuseppe di Biccari, "has as its main aim to disseminate contemporary artistic thought and improving welfare and opportunities by disseminating a culture of beauty and valorize the territory we are in".
Style Orange, Il Cerchio e le Gocce e Monkeys Evolution will join the Technical Table on Urban Creativity.