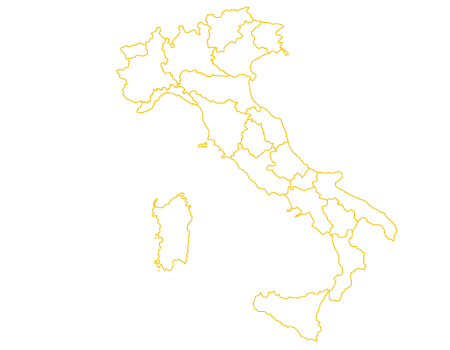 Emilia-Romagna
APS Romagna in Fiore

Constitution Year: 2007
Person in charge: Federico Bandini
www.romagnainfiore.org

The Associazione di Promozione Sociale Romagna in Fiore was born in the summer of 2007 out of the passion of four writers, Louke, Flake, Tomoz, Noneim, themselves already active in the fields of Writing and Aerosol Art since the beginning of the 90s.

In the most recent years other elements, such as Burla2222 and other people involved in Hip Hop culture, particularly DJs and rappers.

This association was created in order to disseminate and promote the discipline of Writing as an art form, open to everyone interested. Romagna in Fiore sees its artistical initiatives as powerful tools to restore and valorize degraded urban environments and left by themselves. Its participants involve people active in the fields of art and hip hop, facilitating the dialogue with policymakers.

Romagna in Fiore implements its objectives by creating wall and canvas works, extemporary performance ad exhibitions, managing and attending events, melting urban culture with Romagnan lore, both of them important for the group, which sees them as its roots. Likewise, its activities, lessons and corse, managed by its members, result important, as are the cooperations with policymakes, cultural associations and youth centres.

Furthermore, the Association uses multimedia products and publishing, mostly focused on Aerosol Art. On its website, the main activities and the Statute are detailed.

Tinte Forti

Constitution Year: 2008
Person in charge: Massimiliano Ianduzzi
www.tinteforti.org

The Tinte Forti intercultural association was born in 2008 from the ashes of Opus Magistri, an association grouping several writers from Bologna.
According to, Massimiliano Landuzzi, Dario Brunetto and Riccardo Raviola its founders, the aim of Tinte Forti is promoting Aereosol and graffiti culture, letting the laymen get to know this phenomenon, first and foremost through the media.

Tinte Forst acts first and foremost by creating permanent, wall-based works of art, by requalifying and improving urban furniture and landscape features and managing and implementing cultural events to sensitize citizens towards this artistic form. Most of all, those youngsters already showing some interest are made aware of their potential by means of workshop and experiences aimed at a responsible and legal use of these artistic tools.

Tinte Forti has taken part in many projects of urban requalification in cooperation with the Municipality of Bologna and several others in the neighborhood, making an intervention in the l'Istituto Penale per Minorenni di Bologna, the juvenile jail in Bologna, as well as in the train stations in Funo, Argelato, Galliera, Calderara-Bargellino, Castel Maggiore and San Lazzaro di Savena.

Mcluc Culture

Constitution Year: 2008
President: Fabrizio Maci
mclucstudio.wordpress.com/

McLuc Culture is inspired to the concept of experience-based creativity. This structure interacts with artists by means of art exhibitions and events. It grows by exchanging ideas, becoming a hybrid, evolving through new languages, emerging cultures and those trends arising from underground and on the street.

This Association is involved in promoting and supporting the projects its members undertake, as well as in enacting creative workshop and cross-cutting cultural events. This structure concerns itself with the professional growth of its members and with improving their quality of life, as well as that of the areas they live and act in.
Furthermore, this Association proposes itself as a beacon in supporting and promoting those artists asking for it.

McLuc Culture is currently involved in setting up a cooperative network, together with those organizations and entities sharing its mission.
This Association is active in all fields of contemporary and experimental art, including fashion and design, image and communications consulting, photography, street art, writing, visual arts, exhibitions, guerrilla marketing trend books and cool hunting.